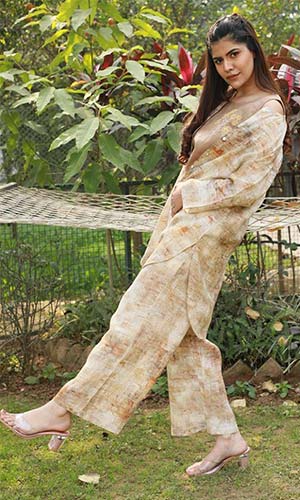 This summer 2021 has had us reminisce about the good old 50's & 60's. Call it the straight-forward approach to fashion or its versatility, the pandemic continues to impact fashion designers in uncommon ways. Either the reality of precarious socializing or the habitual convenience of working from home.
Native Accents
Yes, this time around ramps have been filled with neutral or monochrome tones. A little bit of mix and match hurt nobody, hence beige, tan and gray tones have hues of contrasting shades, making them subtle yet flattering for every body type.
Pace in Space
How many of us have attended work video conference with crisp buttoned down, collared shirt while wearing pyjamas underneath? Hence it took no time for fashion makers to pick this lifestyle trend and make it fashion statement. Good-bye cigarette pants, this season is all about flared pants and the elegance in comfort!
Warrior's Cloak
Needless to say, in the recent past, we have all fought our distinguished battles, in the form of struggle, loss, or longing. Therefore, this had to be it! Capes & Coats have made their way back. These include oversized wraps, folk-inspired coats, and high low flowy tops.
Having stated the above, if there is still any doubt about which aesthetic to follow, then in three words: Easy, Simple & Minimalist.
Happy Summer Shopping
Summer's Capes
Summer's Flowy Tops